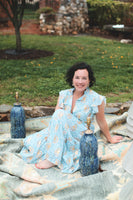 Handmade rugs and unique lamps handpicked by me for you.
The love of handmade rugs and unique lamps started when I was a little girl. My mother, my aunt and my grandmother passed on this love to me over many years. I have a passion for all things beautiful and authentic, and I want to bring that to all of my clients.
Rug Collections and Lighting
Shipping & Returns
Rugs shipped inside the continental United States are a flat fee of $25 each. Rugs shipped outside the continental U.S. are a flat fee of $75. Lamp shipping rates vary on weight and size and will appear with each product.
All merchandise is final sale. I will work with you to get you additional photos and information to make sure each piece will fit perfectly in your space. All of our rugs are handmade and have their own character.